The ACEEEO brings together occasionally and on an annual basis experts and heads of the election management bodies to discuss how to strengthen good governance through the conduct of democratic elections. This professional meetings provide opportunity for electoral experts to exchange experiences with their colleagues from all around the world.
Each year we put on the agenda exchange of experiences on and the international comparison of issues rof common importance. The conference features professional development workshops, panels of election experts, an exhibition of electoral equipment and services.
You can read more on the occasional and annual conferences organized since the inception of the ACEEEO in 1991 by browsing our Upcoming and Past events collection below.
Past events
Tuesday, September 24, 2019
to
Thursday, September 26, 2019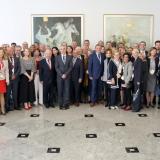 In 2019 Slovenia took over the Presidency of the Association and hosts the 28th Annual Conference. With the active participation of 150 electoral experts this year we intend to discuss the topic of 'Judicial protection of electoral rights and the transparency of elections'. In the frame of the theoretical aspects we will focus on questions of the judicial protection of electoral rights and transparency. During the conference we would like to focus on the ways the dialogue and cooperation between the EMBs and Courts can be effective; active and passive aspects of the protection of the right to vote; the communication of EMBs with citizens through mass- and social media; and the transparency as a goal that can be reached by providing the sufficient protection of individual rights.
ACEEEO event, Annual conferences
Wednesday, September 5, 2018
to
Friday, September 7, 2018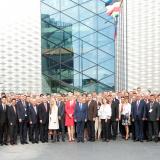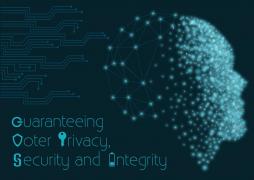 The ACEEEO and the Central Election Commission of Lithuania coorganizes the 27th Annual Conference and General Assembly meeting of the ACEEEO, which will be held on 5-7 September 2018, in Vilnius, Lithuania.
With the active participation of about 150 various electoral stakeholders, in this year we intend to discuss the topic of 'Guaranteeing Voter Privacy, Security and Integrity', with a special workshop on Cyber Security issues. In the recent couple of years we face with emergence of new internal and external forces, which attempt to disrupt the electoral process and undermine the legitimacy of elections using new technology and methods. Now, more than ever, election management bodies must be diligent to understand and meet these challenges.
Please, click for details, where you can find all the relevant information: the Registration form, the Conference Concept Paper, the Draft Agenda and other Practical Information.
ACEEEO event, Annual conferences
Wednesday, November 8, 2017
to
Friday, November 10, 2017