Date of the event:
Wednesday, November 8, 2017
to
Friday, November 10, 2017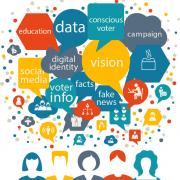 In 2017 Bulgaria, our founder-member took over the Presidency of the Association and hosts the 26th Annual Conference. With the active participation of over 100 electoral experts this year we intend to discuss the topic of 'The Conscious Voters in the digital age'. In the frame of the theoretical aspects we will focus on questions of the access to the public information; the freedom of expression; the free electoral campaign. During the conference we would like to deal with several practical aspects, like the new ways of voter information; special needs of youth voters; the role of the EMBs in the flow of the information.
Vendors
The ACEEEO gratefully acknowledges the generous support of the following organizations in 2017:
ACEEEO event
Annual conferences