1. Conference news
28th Annual Conference and General Assembly meeting of the ACEEEO
24-26 September 2019, Ljubljana, Slovenia – Few places left!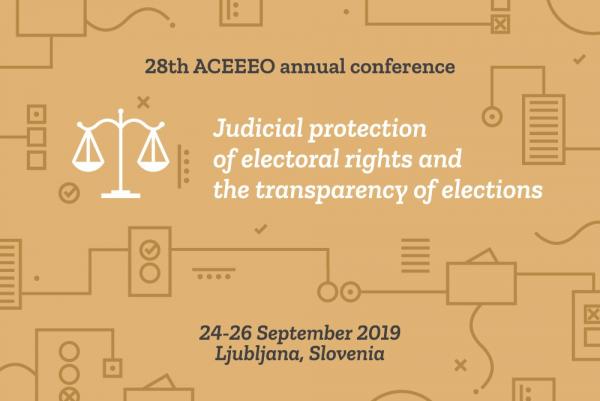 There are less than two weeks until the 28th Annual Conference of the ACEEEO. The conference will be held in the capital of the lovely Slovenia, in Ljubljana, between 24 and 26 September 2019. Please check out the section 'Venue', where you can find helpful advices about Slovenia, Ljubljana and Bled, and also the section 'Organizers' with essential information on the State Election Commission of Slovenia.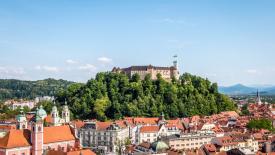 The Conference Agenda offers exciting contributions to the topics of 'Judicial Protection of Electoral Rights' and 'Transparency of Elections' in both theoretical and practical approaches as well as the 'Lessons Learned from the 2019 European Parliament Elections'. Our speakers represent the accumulated institutional knowledge of such institutions like Election Commissions of Georgia, Croatia, the Kyrgyz Republic, Latvia, Lithuania, Romania, the Russian Federation, and Slovenia, international organizations like the European Union Office in Kosovo, International IDEA, IFES, OSCE/ODIHR, Transparency International, UN Electoral Assistance Division, Venice Commission, and ACEEEO, as well as different levels of courts like Constitutional Court, Supreme Court and Administrative Court. Altogether we have more than 120 confirmed participants from 27 countries. Please find a more detailed description of the topics and biographies of our speakers in the Concept Paper and Agenda of the conference on our website.
In the frame of our Exhibition of the electoral solutions we welcome representatives of the following companies: Silver Sponsor: Facebook; Bronze Sponsors: Democracy Counts, Minsait, Modern Democracy, Polys, SLI Compliance, and Voatz; as well as Standard Sponsor: Scytl. Participants will have numerous opportunities to engage in discussions about the technical solutions supporting transparent elections.
There is still a possibility to join the Conference: the registration is open until 17 September. We encourage all the interested to use the remaining time to get familiar with the materials of the conference and register as soon as possible.
2. Upcoming elections in the ACEEEO region
| | | |
| --- | --- | --- |
| 13 October | Poland | Parliamentary elections |
| 20 October | Republic of Moldova | General Local and Early Parliamentary Elections |
| | Romania | Presidential elections |
| 17 November | Belarus | Early Parliamentary elections |
| December | Croatia | Presidential election |