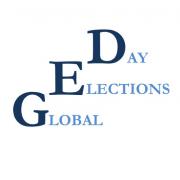 The ACEEEO Community every year on the first Thursday of February celebrates the Global Elections Day.
The main goals of this day are: confirming our belief in the irreversibility of democratic processes; informing the public of new achievements and challenges related to various types of voting systems; draw the attention of parliaments, governments, politicians and world leaders on the importance of their leadership role that they play in promoting a culture of democracy and high levels of voter participation; influencing first-time voters and young voters to commit themselves to democratic values.
On 2 February EMBs of the ACEEEO commemorated the GED for the 12th time by reading lectures for university and secondary school students; organizing thematic conferences, seminars and workshops dedicated to the electoral issues; arranging open days in the Offices; inviting international and domestic organizations, diplomats and media representatives for joint celebration; etc.
Detailed reports of the activities of EMBs with several photos about the celebration are available here.
English