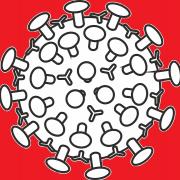 As ACEEEO's primary goal is to promote the institutionalization and professionalization of democratic procedures in the ACEEEO region, it is our mission to facilitate a meaningful discussion on elections in times of epidemic and provide alternatives, when it is needed.
After having analyzed the most up-to-date materials of our partners, we gathered some of the most important considerations and recommendations regarding elections in times of epidemic.
We encourage the ACEEEO community to give feedback and to engage in a meaningful multilogue, everyone's knowledge is needed, especially in these turbulent times.
Please send your comments on the enclosed document to the aceeeo@aceeeo.org, or comment on the ACEEEO's Facebook page.
English